It is very important to have your weighbridge consistently aligned to guarantee progressing exactness and execution. Preferably checks should be made every 12 months. Proprietors of exchange weighbridges have a legitimate duty to guarantee their weighbridges are maintained within legal tolerances. On the off chance that they neglect to do this they can expose themselves to indictment and fines. Exchanging measures have the ability to shut down weighbridges that don't agree.
It is additionally essential to recall that you should have your weighbridge re-tried (re-confirmed) in the event that you supplant basic parts, for example, load cells. Any substitution load cells should likewise be ones endorsed by the important experts for a specific weighbridge configuration/make.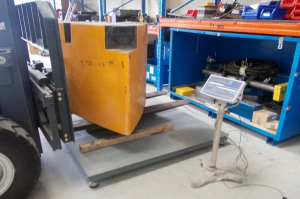 Weighing bridge calibration Benefits:
Guarantee 100% precision on every weighment and maintain a strategic distance from material weight contrast question with providers and clients
Guarantee trust with partners
Increment your provider and client base
Maintain a strategic distance from material short weight receipt and spare cash
World Wide Inspection & Calibration Services Est, offering high quality Calibration services mainly in three scopes – Pressure Gauge Calibration, Temperature Gauge Calibration,and Electrical Measuring Instruments Calibration. Worldwideics.ae is the best Instrumentation & Calibration Services Provider in UAE. Exporter of third party Calibration Service companies in Abu Dhabi,  Dubai, Sharjah, al ain. Supply and services for instruments such as Linear Instruments, Thermal Instruments, Pneumatic Instruments,  Electrical Instruments and more.