Machinery Safety Inspection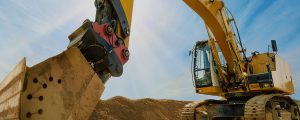 Most of the businesses use some kind of machines, tools and other equipment in their workplaces; for example in construction, trade and logistics, in manufacturing industries, as well as in the public sector. Legislation relating to the safety of machinery and equipment used by your employee's changes as technology evolves over the course of time. Employers are required to keep machinery, tools and other equipment safe throughout their entire lifetime. With machines becoming even more complex, this calls for more expert help.
Worldwide ICS offers you a wide range of expertise and inspection services for machinery safety. Its services helps to ensure that your machinery, tools and other equipment are in safe operating condition and that they comply with the relevant legislation.
Benefits of Machinery Safety Inspection:
Assures that machinery is designed, manufactured and used in a good and safe way
Ensures that machinery complies with the relevant requirements of the Machinery Directive and with applicable harmonized standards
Helps you to make the, modification, modernization or maintenance decisions
Effective and easy purchasing of machinery
Increases operational reliability and safety during the machine's lifecycle
Decreases the number of workplace accidents involving machinery
High-quality risk management enables proactive and targeted actions
Reduces direct and indirect costs, for example, risk of costly recalls or subsequent repairs
Enables economic aspects to be taken into account when removing machinery from service
Helps you to create a safer and healthier workplace with more satisfied employees